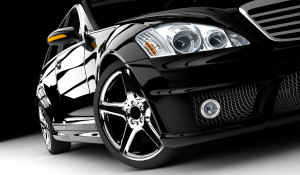 Businesses big and small have long known about the advantages of using vehicle wrap graphics to advertise their brand. When car wrap advertising boosts business by an astonishing 107% on average, it's clear that a full vehicle wrap is a way to make any car instantly eye-catching.
That's why more car owners are making their personal vehicles stand out from the crowd with the help of custom vehicle wraps.
According to a Nov. 28 Japan Times article, this emerging trend is becoming increasingly popular among Japanese citizens who want to drive something different than ordinary car colors like black, white, silver or red.
"In addition to protecting the original paint work, I can change the colors when I feel like it, just like changing clothes," a Tokyo real estate executive told the Japan Times of his affinity for vehicle wrap graphics. "The effect is so good you can't tell they are film-wrapped."
YMG1 Co., the company that has helped the man turn his silver Mercedes a pearl-white color and give his Porsche a matte black finish, currently offers about 300 different color wraps to its customers that come in a variety of finishes, the Japan Times reports.
Most cars tend to come in "widely accepted colors" to improve the car's resell or trade-in value, which doesn't offer car owners much in terms of individuality. YMG1 President Kazushige Yamaga tells the Japan Times that many customers come in because they want their cars to reflect their personality rather than look like the mass-produced vehicles everyone else drives.
Each custom car wrap lasts for about three years and YGM1 charges its customers ¥1.2 million to wrap a car, making these wraps a little pricey for the average Japanese driver at the moment.
But as prices for these custom vehicle wrap graphics continue to become more affordable for the average car owner everywhere, you might be seeing hot pink cars on the road before you know it.
What do you think about the growing trend of customizing one's personal vehicle with a car wrap? Hot or not? Share your thoughts with us in the comments below.