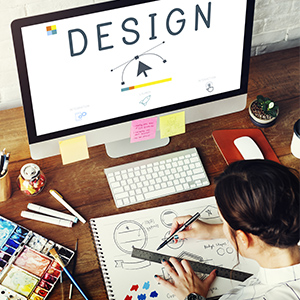 Whether your business is 100% online, "brick and mortar," or a mix of both, the fact is that vehicle wrap advertising is a remarkably cost-effective way to reach your target market -- and ultimately, generate inquiries, sales and loyal fans.
However, just as with any other adverting and marketing method, there are best practices to follow and pitfalls to avoid. To ensure that your vehicle wrap investment is strategic and profitable – rather than costly and frustrating! – here are the do's and don'ts of vehicle wrap advertising design:
Vehicle Wrap Advertising Design DO's:
Choose a large, oversized image (or group of images for larger vehicles like vans, buses, RVs, etc.) that can be seen at a distance. And while style obviously matters, don't get too detailed so that drivers can't comprehend what the image is supposed to be. In other words, your design inspiration should be Disney -- not Picasso.
DO Keep Text to a Minimum
It's fine and normal for vehicle wrap design to include text, provided that it is minimal – such as your company name, phone number, website, and possibly a slogan or small sentence fragment such as a call to action. Remember that aside from traffic snarls and long red lights, vehicle wraps are moving targets. You want to make a quick impression, not tell a story.
DO Grasp How the Vehicle Wrap Will Look in ALL Configurations
A vehicle wrap may look great when all of the doors are closed. But what happens when the doors are open? Be careful to explore all options of what your design will look like with the doors, windows and trunk open, so you can avoid creating visuals and words that could be misconstrued!
Vehicle Wrap Advertising Design DONT's:
DON'T Ignore Your Target Market
While it's a good idea to be creative and design something eye-catching, don't go off the map and lose sight of the people you want to reach. For example, if you offer residential landscaping services, choose a design that is going to resonate with the people you want to reach vs. folks who may find the wrap interesting, but simply aren't in the market for landscaping services.
DON'T Cut Corners on Quality
Vehicle wraps are highly affordable and effective -- but only if you invest in quality materials. If your wrap starts to peel, discolor or bubble, instead of being an asset for your business, it will become a liability!
Last but certainly not least: there are many scenarios where the DIY approach works. However, vehicle wrap design is NOT one of them. Yes, it's a good idea to get a sense of what you like and (as noted above) what your target market will find appealing. But if you don't partner with design experts, then you'll certainly be missing out on potential opportunities and ideas that will end up costing you customers and sales.
Learn More
To learn more about the do's and don'ts of vehicle wrap advertising design, and to have all of your questions answered clearly and thoroughly, contact the Lucent Graphic Solution team today. Our goal is to educate you on best practices and strategies, and empower you to make an informed decision that's right for your business and budget.