Need a Vehicle Wrap? 10 Reasons to Ditch the Out-of-State Companies and Go Local to Get the Job Done
Keywords: vehicle wrap, custom car wraps, local vehicle wraps
Have you decided that you'd like to invest in a vehicle wrap? Whether for your personal vehicle or one you currently use for business, choosing the right company to print and install the wrap is an absolute must. While searching for a vehicle wrap company, you may have encountered many non-local businesses advertising and promoting wraps on Instagram, Facebook and other social media sites. Unfortunately, consumers often get tricked into purchasing custom car wraps from these non-local companies that fail to disclose that they don't even complete the installation process for their clients. Instead, they rely on random independent contractors to get the job done.
Although this is one risk of using an out-of-state company for custom car wraps, it's not the only one. Check out this list of the top ten reasons to ditch these out of area companies and go local.
#1. You Don't Get the Face-to-Face Interaction You Deserve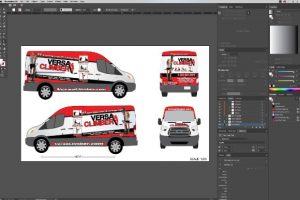 When using a service like wrapmate.com, you don't get to interact with the company and its team members face-to-face, making the experience much less personalized. When investing in custom car wraps for your vehicles, you deserve to feel like more than a number, but these companies typically want to make the sale, earn the profit, and move on. Rather than working with a company that mass produces wraps, trying to get as many shipped out in as little time as possible, work with a reputable company that proudly serves local clients and provides the face-to-face interaction you want and need.
#2. Out-of-State Companies Often Hire Random Independent Installers to Complete the Job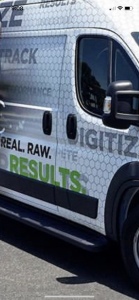 Did you know that when a non-local company offers vehicle wraps for sale, they outsource the installation work to random independent unexperienced contractors? Unfortunately, the price paid for the contractor's services is usually below the market rate, meaning the person who comes out to install a vehicle wrap on your car may have no intentions of doing the job to the best of their ability. In reality, they may want to do the job as quickly as possible without paying attention to print or installation errors made along the way.  Even if stated that installers are 3M Certified, it doesn't mean they will be very motivated to do a quality job or to return and address any after installation issues with your wrap.
With little to no incentives for doing a good job, most contractors won't pay close attention to detail like a local company's team members would. Even worse, these independent installers won't want to return to fix any mistakes if they've already been paid for their service.
So, what does that mean for you? If you see some issues with the wrap within a week of getting your wrap installed, your chances of having it fixed by the installer are slim to none!
#3. Installation Typically Takes Place Outdoors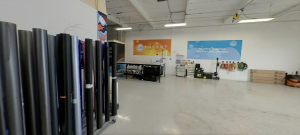 When the independent installer arrives, they will complete the wrapping process at your location, even if that means installing the wrap on your vehicle outside. However, this is a significant cause for concern because wrapping a car under different elements can create numerous challenges. For example, if it's too hot outside, the vinyl can stretch too much, causing uneven alignment. If the installer applies the vinyl in frigid temperatures, shrinkage can occur, causing problems with the vinyl later down the line. Even if it looks like a beautiful day, if it's too windy, dirt and debris can get on the wrap during the application, causing the finished outcome to look bad.
#4. Quality Control is a Major Problem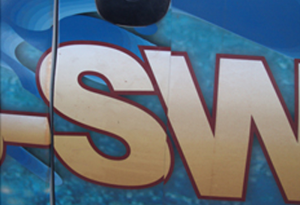 These non-local companies are more concerned with quantity over quality, often mass-producing wraps each day. As a result, quality control on the printed graphics is usually overlooked. This can cause major issues when the graphics arrive and an independent installer performing the installation.  If he/she finds any issues with the print or sizing, they will not stop but rather proceed with the installation.  Even if they do stop and address the issues, this means a major delay in your project as new graphics will need to be printed, shipped and installation re-scheduled.  All while your fleet vehicle is out of service.
However, this isn't the case for local companies like Lucent Graphic Solutions, best known for prioritizing quality over quantity with a willingness to go above and beyond to meet or exceed the expectations of each client.
#5. Non-Local Companies Don't Consider the Client's Location Before Providing Wraps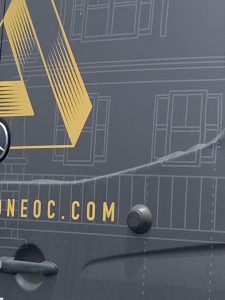 If you're buying from a non-local company, you should know that they don't consider the climate of your current location. They will typically use a combination of laminate and vinyl for every project, regardless of where the client lives, but this is a problem because different regions have different climates. It's vital to provide customers with vehicle wraps consisting of materials that will perform well in their location. When investing in local vehicle wraps, the company and its team members have extensive knowledge on the area's climate, using only the finest materials for your custom car wrap.
#6. The Independent Installers May Have Absolutely No Insurance to Cover Their Work
Insurance is another big concern. Most companies using independent installers don't carry insurance for them or do they require the installer to be insured.  So, what happens if they make a mistake, damage your vehicle or get hurt while completing the installation? It can turn into a huge mess. An uninsured installer hurt on your premises could open you to liability.
But, unlike these companies, a local vehicle wrap company will carry liability insurance and worker's compensation for its team members just in case anything happens while on the job.
#7. Clients Are Expected to Handle Any Repairs or Maintenance Themselves with No Installation Warranty
The worst part about buying from an out-of-state company is that you would need to handle maintenance and repairs independently. They won't send an installer back out to take care of these tasks for you. Who wants to get stuck doing this work? Unfortunately, if any issues arise, you will be stuck trying to figure out what to do from that point forward. Using a local business gives you access to an installation warranty. In addition, you can depend on team members to conduct a follow-up with you to ensure your vinyl looks incredible.
#8. Wrap Removal
What happens when the time comes to remove your wrap?  A company with no current physical location will not be able to provide wrap removal services.  Once again, they have to rely on outsourcing this service.  Local reputable wrap shops will not remove a wrap installed by another company let alone an independent installer.  There are many factors involved in removing an aged wrap and unless the local business is the one who originally installed it, they will want to have nothing to do with it.
#9. Accident Repairs
Cars and drivers get into accidents that is a fact.  What happens if your vehicle wrap needs a sectional replacement after the repairs are done?  Independent installers usually do not come out for anything but a full or a partial wrap job and you are left on your own calling local shops to help you assist with the repair.  Not to mention you will need to get that section re-printed and shipped by the non-local vendor.  Reputable local wrap shops will not install a third party printed graphics, since they do not want to be liable for the cost of the graphics in case there is a mistake made during the installation in which they cannot re-print.
#10. Customer Service
Last but not least is the in-person customer service.  Local wrap companies offer a brick-and-mortar location where you can simply walk in and inquire about any problems and issues you have with your current wrap or discuss and strategize upcoming projects.
When you need wraps for a vehicle of any size, choose a local company like Lucent Graphic Solutions. The reputable business has more than 17 years of experience in the industry, with all design work performed in-house. You will receive your custom-tailored graphics printed on high-quality Avery Dennison or 3M vinyl and carefully installed by certified and insured team members correctly. Save yourself from experiencing the frustration of working with out of area companies and take the local route to have the best experience possible.