Promote your brand or change the atmosphere of any room
Bid goodbye to expensive, traditional media for good
We design, produce, and install striking images in any shape and form -- including 3D -- on your walls. Whether they're at malls, retail stores, buildings, exhibits, office spaces, conference rooms, or reception areas, our service improves brand recognition and aesthetics.
---
Lucent Graphic Solutions's Wall Wraps help you:
Showcase your logo - brand your space by highlighting your company's logo in a mural wallpaper
Advertise new products or services - utilize unused wall space to announce your new products and services
Educate with informational displays - promote your products and services by displaying information on the wall
Create a dramatic view - if your office space lacks windows, you can create your own view with images of a city or landscape
Design your getaway - use peaceful, high resolution beach or forest images to create a calm atmosphere in your office
Inspire people with quotes - put words of wisdom on a wall to inspire your employees and prospects
Decorate the walls of your home - use custom images or designs to transform any wall in your house
Need inspirations? Visit our Gallery page.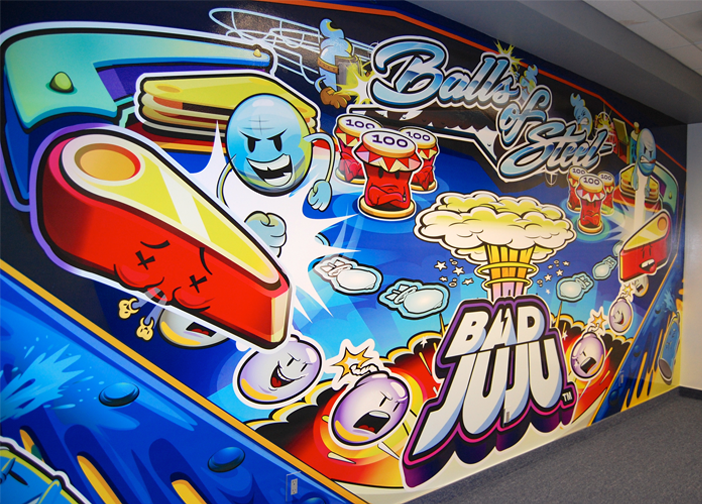 Want to create your own wall graphics?