Title: The Rising Popularity and Advantages of Glass Graphics in the Office Environment
Introduction: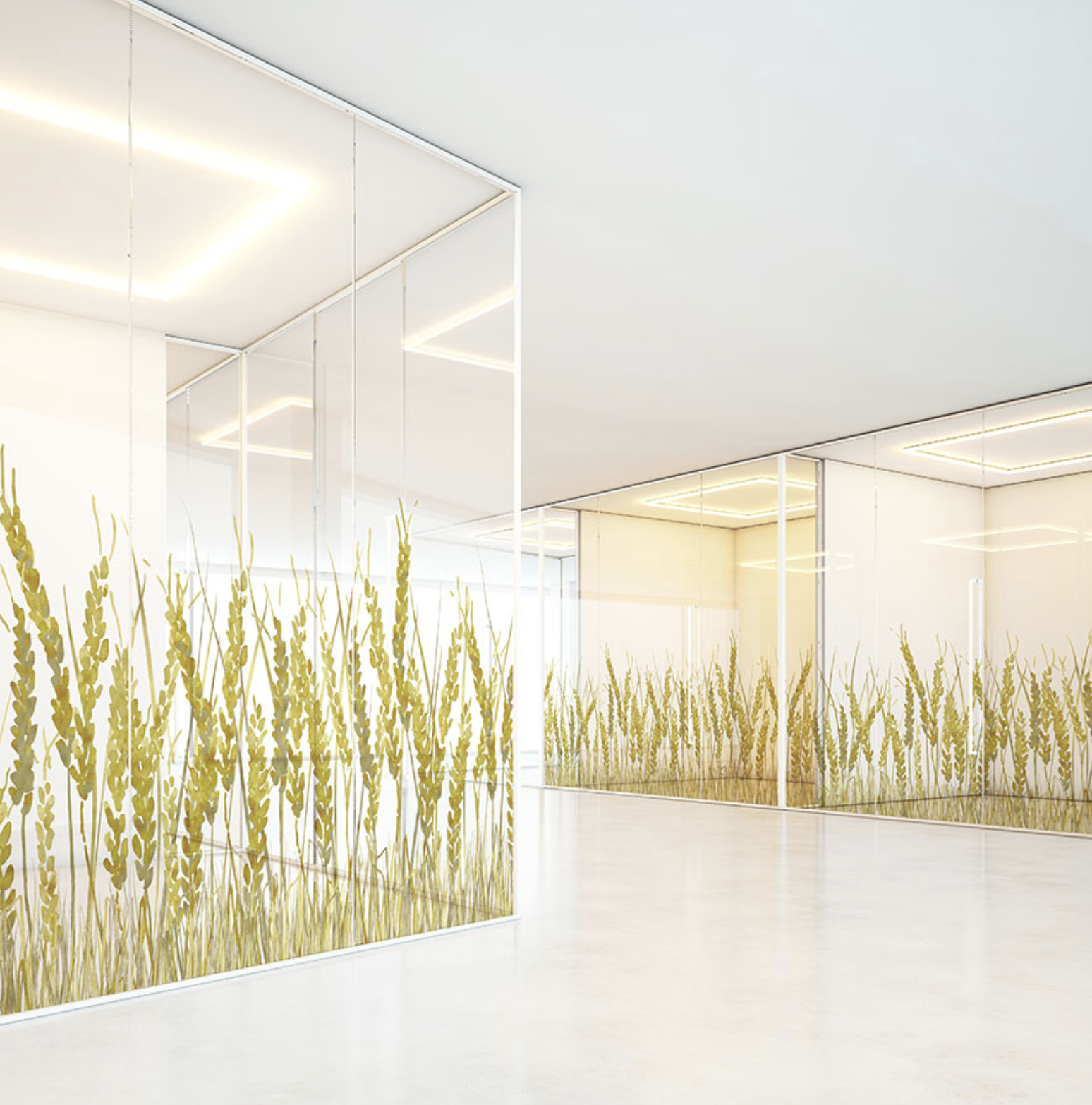 In the modern office environment, aesthetics and functionality go hand in hand. One trend that has been gaining traction in recent years is the use of glass graphics. These are designs applied directly onto glass surfaces, such as windows or partitions, creating a visually appealing and practical solution for office spaces.
The Popularity of Glass Graphics:
Glass graphics have become increasingly popular in office environments for several reasons. Firstly, they offer a sleek, modern aesthetic that can be customized to fit any brand image or office decor. Whether it's a company logo, an inspiring quote, or a beautiful design, glass graphics can transform an ordinary glass surface into a work of art.
Moreover, glass graphics are not just for large corporations. Small businesses, startups, and home offices are also embracing this trend, using it to create a unique and professional image.
Advantages of Glass Graphics:
Enhanced Privacy: Glass graphics can provide a level of privacy while still allowing natural light to filter through. This is particularly beneficial in open-plan offices where privacy can be a concern.
Brand Promotion: Glass graphics can be used to reinforce your brand identity. By incorporating your company logo or colors into the design, you can create a consistent and professional image throughout your office.
Increased Productivity: Studies have shown that a well-designed office can boost employee productivity. Glass graphics can contribute to this by creating a more pleasant and inspiring work environment.
Cost-Effective: Compared to other office decor options, glass graphics are relatively inexpensive. They are also durable and easy to maintain, making them a cost-effective solution for office decor.
Versatility: Glass graphics can be applied to any glass surface, making them a versatile option. Whether it's a window, a partition, or a glass door, you can use glass graphics to enhance your office design.
Conclusion:
In the ever-evolving office environment, glass graphics offer a unique combination of aesthetics, functionality, and versatility. They are a testament to the fact that office design is not just about functionality, but also about creating a space that reflects a company's identity and values. As more businesses recognize these benefits, the popularity of glass graphics is set to continue rising.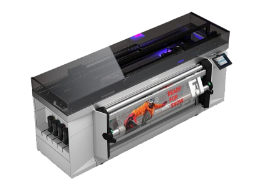 Lucent Graphic Solutions uses the most advanced UV Gel printing technology to produce extremely durable glass graphics paired with years of experience and expertise along with being a California Licensed Contractor making us your best partner for any floor graphics projects.  We work closely with interior designers and architects to consult on the best suited materials and installations for your projects.  We are a member of IIDA So Cal, ASID OC Chapter a DreamScape Certified and Approved Print
Provider as well as a member of the United Printing Alliance.  We use LEED approved recycled material as well as UL Greenguard Gold Certified inks.
Contact us to discuss your project today at 877-582-3680, [email protected]