Window wraps are one of the most versatile and affordable ways to make a huge positive impact on the appearance and first-impressions of your business. They are also incredibly easy to use – you can change the entire look of your office or store without having to repaint or remodel. The right graphics in the right place can communicate all sorts of things to your potential customers. Here are 5 effective ways you can use window graphics in your business.
1. PROMOTE SALES AND SPECIAL OFFERS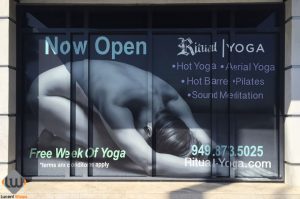 If you are currently running a special or any other promotional strategy, one of the best ways to market it would be through a window wrap. Let the world know about the big upcoming sale, Buy One Get One deals or even special financing offers. This is a great method of drawing people in who might otherwise just be passing by your shop.
2. REINFORCE BRAND IMAGE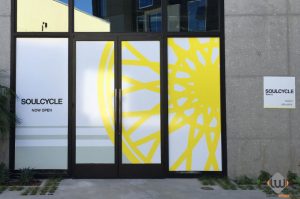 Businesses already spend a ton of time and money on building their brand name and image, but often forget to maximize on it by reminding people about their existence. You want people to always remember your business, which is why reinforcing your brand name is critical. Making use of big, creative window wraps is not only a great way to familiarize the public with your product or service, but it is also a good way of etching your brand name into their minds so that they don't forget about your shop or store. Ensure that when they see your storefront, they immediately realize it is you by using consistent branding.
3. TRANSFORM A BAD VIEW INTO AN APPEALING ONE
Not all businesses are lucky enough to choose what they want to see when they look out the window of their office. If your office overlooks a boring alley, a brick wall or any other unpleasant scenery, covering up your windows with a bright, bold window wrap may help solve the problem.
4. ENSURE PRIVACY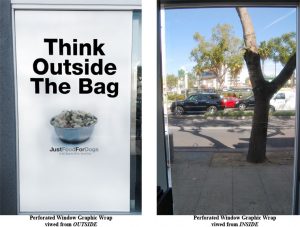 If your office is located on a busy street, where passersby can easily take a peek inside then you might want to cover up your windows with a window wrap that will not only make a great substitute for blinds, but also add color and personality to your office. If you are planning to promote your product and at the same time want to ensure privacy, then a window wrap will help you kill two birds with one stone.
In addition to privacy, window wraps can also help provide some extent of shade from the sunlight, helping you keep your cooling costs down in the summertime. Plus, they will protect office employees from coming in direct contact with the sun's UV rays.
5. PROVIDE CUSTOMERS WITH VALUABLE INFORMATION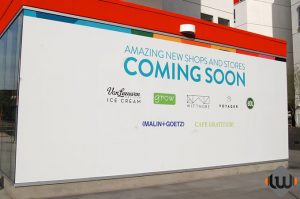 Window graphics can also be used to guide customers and potential clients to your parking facility, your office timings, your company's website, and your front door.
To learn more, contact the Lucent Wraps team today. Your consultation with us is free.