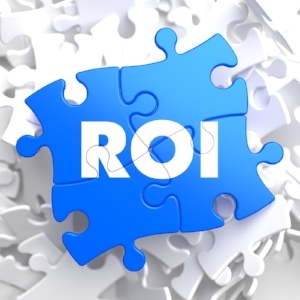 Whether you plan on wrapping a single vehicle or your entire fleet, you are definitely on the right track! According to research by the Outdoor Advertising Association of America:
More than 95% of drivers are reached by media targeting vehicle drivers and passengers.

A single car wrap can generate between 30,000-70,000 impressions each day.

Fleet vehicle advertising increases name recognition 1500% greater than any other form of advertising.

30% of people say they base buying decisions on ads they see while driving/as a passenger.
What's more, vehicle wraps have a cost per thousand impression (CPM) of just $.77, which is dramatically lower than traditional methods like a 30-second TV ad ($17.78 per CPM), newspaper ad ($22.95 per CPM), and magazine ad ($9.35 per CPM). Vehicle wraps are also 65% less expensive per CPM than $2.18, and yet as noted above, they are far more effective.
However, your goal is not to wrap your vehicle(s) for esthetic or creative purposes (you can wrap your personal vehicle to enjoy that experience!). This is a business investment, which means that you need to take the shortest path to value. To that end, here are 5 tips to get the most ROI from your vehicle wraps:
Even if your vehicle is parked, there's a good chance that your target audience is on-the-move (either on foot or driving). As such, ensure that your design clearly and concisely captures your brand, stands out from the crowd, and has a clear call to action that points people to your website and/or phone number. You can even add a QR code to your wrap so people with smartphones can scan now and read later.
Go where your target audience is
Take your wrapped vehicle to where your target market is. For example, if you provide plumbing solutions, parking in a busy mall in a residential area can generate visibility and lead to inquiries and sales. Or if you're a personal fitness trainer, move your wrapped vehicle to sports fields where weekend warriors congregate (and usually discover that they are out of shape and need expert help!). If moving your vehicle around is not possible, then at the very least, commute to and from work in a way that maximizes exposure to your target audience. Your drive may be longer, but you'll visibility and revenues will increase. It's a good trade-off!
Remember that your vehicle is your brand signature
Have you ever been cut off by a reckless or inconsiderate driver, and said to yourself "Wow, I'd love to tell that awful driver what I think!" Well, now imagine that the car that almost hit yours had a vehicle wrap. At the most, you'll call or email that company and let them know what you think of their terrible drivers. At the least, you'll swear never to do business with that company again. The moral to this story is simple: while it's always a good idea to be a safe and considerate driver, if you (or a colleague) is at the helm of a wrapped vehicle, the importance of good road behavior is even more important. Your safety isn't the only thing on the line — your brand is, too.
Cleaning high quality vinyl vehicle graphics is easy, fast, and you don't even need to pay for pricey car washes. Hand washing is all you need to keep your wraps looking great, and making a positive impression day after day.
Last but not least: if you want to enjoy ROI, then stay away from DIY. Designing, installing and optimizing vehicle wraps is a complex, multi-step process that should only be done in a special dust-free facility (otherwise your wrap will be riddled with "dust bumps" and other unsightly elements). Plus, expert design and installation will ensure that your vehicle wraps last for many years.
Learn More
To learn more about reaping ROI from vehicle wraps, contact the Lucent Graphic Solutions team today. We're the experts that businesses across Southern California trust and recommend.